Starting from September 2019, these are our teachers:
Team Balboa:
But… there is more! With our new project "Monday Special" we'll have a lot of new names. Join our Facebook group to learn more about it.
More names are coming!
Photo & video credits: Eric "For Dancers Only" Bobrie, Fabien Fovel, Brett Dahlenburg and others.
Olga has been dancing Lindy Hop for more then 15 years, having picked up the bug in Herräng Dance Camp 2001 - the longest-running and largest Swing Dance event in the world today (https://www.herrang.com/). In 2002 Olga founded Moscow Swing Dance Society (MSDS), now Moscow's premier dance school.
Over the years Olga has organized numerous competitions, lectures and discussions on the history of Jazz music and Swing Dance, from its fashion to its social origins. In 2012 and 2018 Olga and her partner Alex Kuznetsov were invited as teachers to Herräng Dance Camp. In 2014 she participated as a panel member in Frankie100 in New York.
These days they live in Gent, Belgium and give regular classes at BSDC in Brussels as well as in other places in Belgium.
She is part of the Brussels performance group Jazz Maniacs. Her central interest in Jazz dance is the old school Lindy Hop and the freedom of improvisation. Her professional background as an actress and theatre directress gives her another perspective on that particular topic. Sharing her love of the dance through classes is a passion as well.
We believe, in this season she and Sander Costermans are going to be one of the most interesting new Brussels teachers.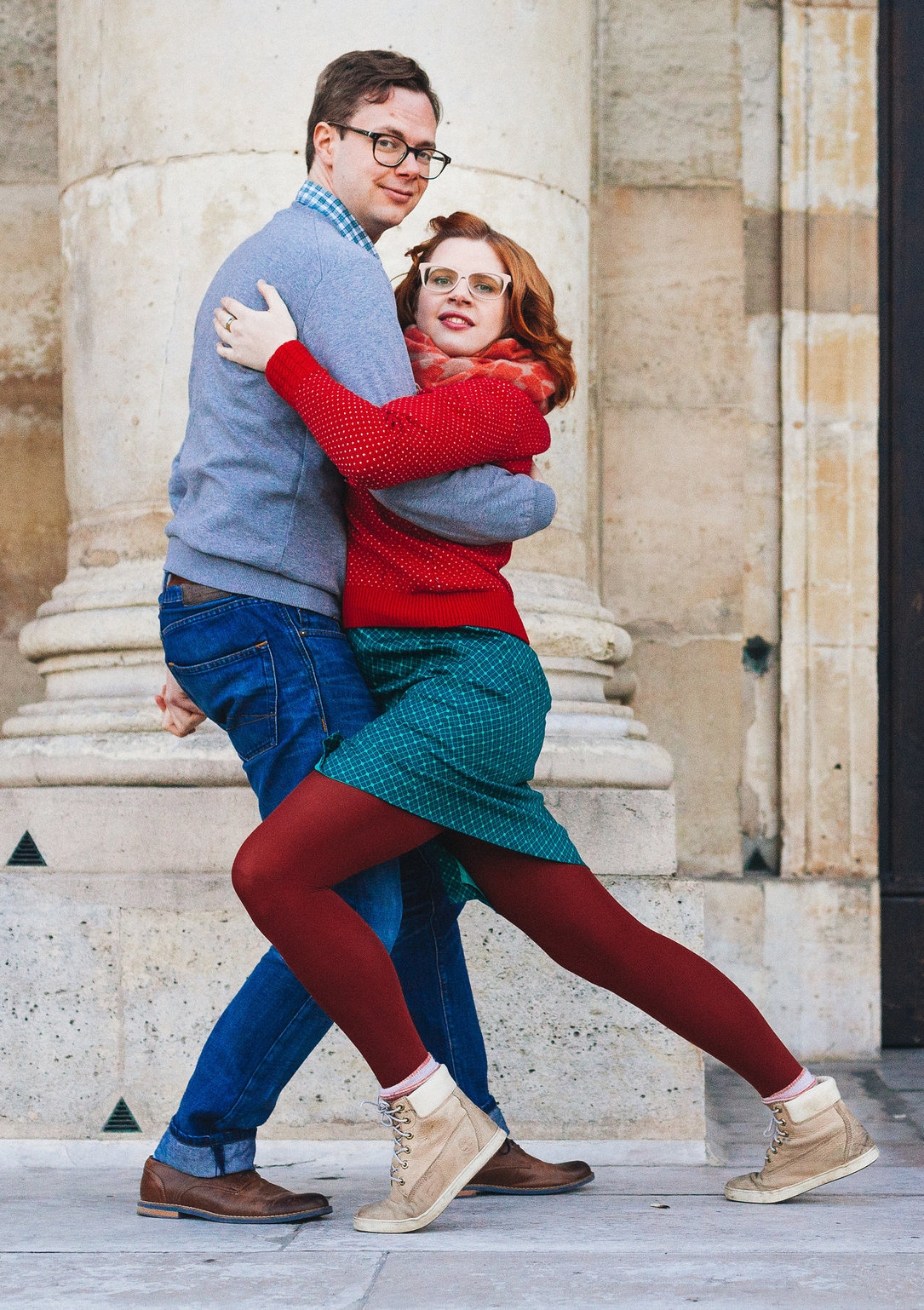 Ever since she can remember, Dasha has been fascinated by movement. Following a history of sports and folk dancing, she turned to Lindy Hop 6 years ago. Her dance emphasizes individuality and character while staying respectful towards Lindy Hop Roots. She teaches with Bert who has been a active member of the Brussels' Lindy Hop community for over 5 years.
Alex is a passionate dancer and teacher with a strong focus on musical and rhythmical aspects of the dance. He was introduced to lindy hop in 2007 and became an addict from the get go, digging deep into the roots of the dance, historical and cultural aspects of the swing music era. Traveling within Europe and overseas and learning from the best in the business Alex started teaching with Olga lindy hop and authentic solo jazz in 2011, passing on his unique approach to understanding the language of jazz music and African-American dance. While constantly looking for inspiration from the rare footages of the original dancers of 20'es and 30'es, he is a real treasure chest for those who likes to learn and expand their dancing repertoire.
In their classes Alex and Olga teach free spirit of jazz dancing, different ways to express yourself individually and in a couple and how to create joyful communication between the partners. Their goal is for dancers to learn the ways of improvising to the music, be that with solo jazz moves, couple moves, rhythmical variations or even singing and humming! Don't forget, Lindy Hop is a happy dance!
Sander loves to dance to a wide range of music, and doing the Lindy Hop to some good old swing is what he enjoys the most. He has a passion for watching vintage dance clips and trying to break them down to capture the spirit of it. By sharing this passion with others, he hopes to inspire more people to dig into this great dance.
He is going to teach with Astrid Akay, another young talented dancer.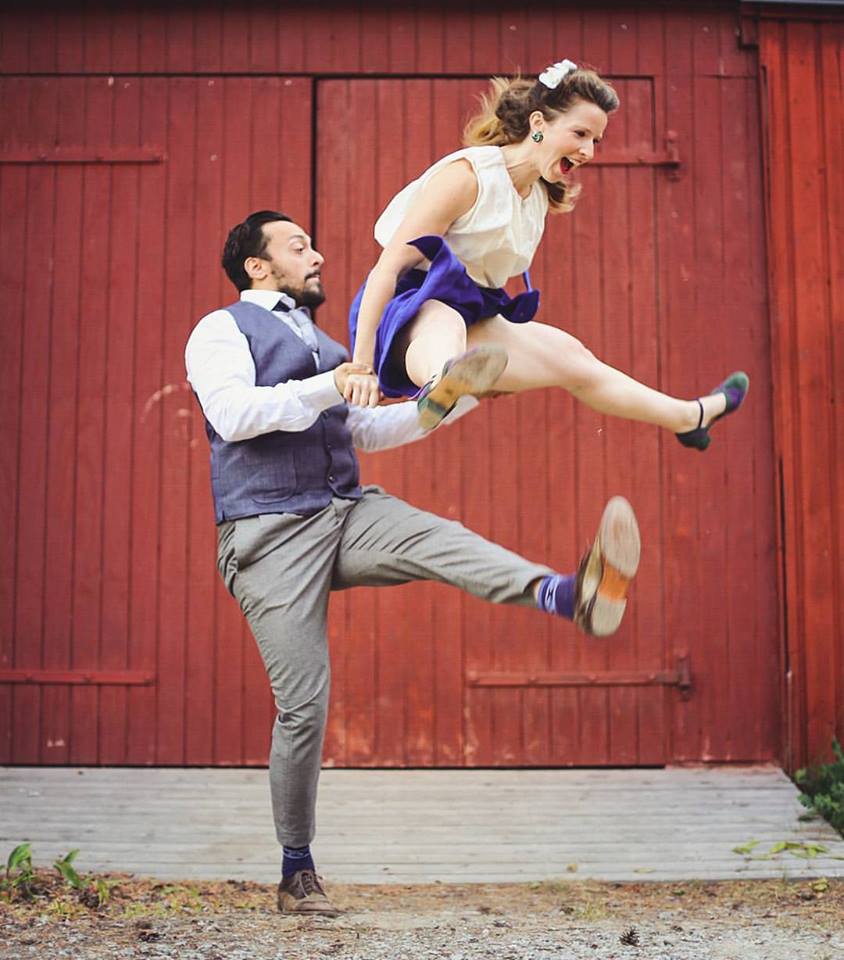 He discovered Lindy Hop 6 years ago when a friend took him to a social event. A few months in and he was hooked on the energy that could be shared through dancing. Later, he met Olga&Alex who taught him and brought a new meaning to the Lindy and the culture around it.
He had the chance to teach, travel, compete and perform with Benjamine Dobbelaere for a couple of years. This past season, he had a great experience teaching with Jill De Muelenaere.
His regular training with wellknown Brussels based show team 'Old Soulz' and performing on a regular basis keeps him growing and humble.
In 2005 she discovered Authentic Jazz, Lindy Hop, Balboa and the whole worldwide Swing Community. She took classes & workshops all over the world. In 2009 she started teaching Lindy Hop and Authentic Jazz. She iss one of the starters of the Lindy Hop scene in Ghent: "Gentse Hoppers", founder and teacher of the Balboa community in Ghent.
She is a well known international Dj of Swing music.
Last year she started to teach Balboa in BSDC, and this year she introduce the whole Team Balboa.
As a child, Justyna practiced acrobatics and ballroom dancing. She gave this up for art and became a painter and graphic designer. After she discovered swing dancing in 2015, she could be found on the dance floor almost every night. A while ago, she started dancing Balboa with Clément Gay, and it quickly became a near-obsession for the both of them. Justyna principal goal in class is to encourage followers to take a more active role in the dance. She also hopes to encourage more people to take up Balboa.
We are happy to have her and Clément as a part of our Team Balboa.
Clément is an architect and graphic designer who has been practicing Latin dances (salsa, bachata, kizomba) for the last 8 years and swing dances for the last 5 years. He discovered Balboa in 2017 and it became one of his favorite swing dances. He has participated in many Balboa international festivals and competitions. For Clément, the most important thing is to dance as smoothly as possible and to always keep the flow while incorporating his partner's manoeuvres. He also hopes to encourage more people to take up Balboa.
Wojtek's swing dancing adventure started in 2014 with Lindy Hop. Later he converted to the fast rhythms of Shag and Balboa. Wojtek has been an avid traveller to international Balboa festivals. He loves the close connection, subtlety and relaxed nature of Balboa.
We are happy to have him as a part of our BSDC Team Balboa.