Olga Moiseeva & Alexander Kuznetsov
They started to teach in BSDC in 2014. Olga is the co-founder of BSDC.
In 2017-2018 they are teaching Lindy Hop Beginners on Wednesdays, Lindy Hop Beginners Intermediate on Thursdays, Lindy Hop Intermediate (Harlem Roots) on Wednesdays, Lindy Hop Advanced (Vintage Routines) on Thursdays, Solo Jazz Beginners & Intermediate on Wednesdays, Solo Jazz Advanced on Thursdays. They might also teach some Special Themes and join Show Group from time to time.
Dasha Shcherbak & Bert Gavel
They are co-founders of BSDC, started to teach in BSDC in 2015.
In 2017-2018 they are teaching Lindy Hop Beginners and Lindy Hop Intermediate groups on Tuesdays.
Jill De Muelenaere & Alexandre McCormack
Started to teach in BSDC in 2016.
In 2017-2018 they are teaching "Special Themes" classes on Wednesdays and leading invitational Show Group training sessions for Lindy Hop and Authentic Jazz every Friday.
Benjamine Dobbelaere & Alessandro Sainanee
Started to teach in BSDC in 2017.
In 2017-2018 they are teaching Lindy Hop Beginners group on Wednesdays, assisting Olga Moiseeva with Lindy Hop Beginners and Jazz Beginners & Intermediate groups. They are members of Jill & Alex's Show Group.
Sylvie Planche
Started to teach in BSDC in 2018.
She s teaching Tap, one of the most interesting and exiting dance, every Wednesday from 14/02/2018.
Olga Moiseeva has been dancing Lindy Hop for close to 15 years, having picked up the bug in Herräng Dance Camp - the longest-running and largest Swing Dance event in the world today (https://www.herrang.com/). In 2002 Olga founded Moscow Swing Dance Society (MSDS), now Moscow's premier dance school. MSDS has been instrumental in the expansion of Lindy Hop in Russia over the last decade. Today that club employs 15 teachers organizing 40 to 70 classes weekly, covering Lindy Hop, Charleston, Balboa and Authentic Jazz. She is eager to repeat the success in Brussels.
Over the years Olga has organized numerous competitions, lectures and discussions on the history of Jazz music and Swing Dance, from its fashion to its social origins. In 2012 Olga and her partner Alex Kuznetsov were invited as teachers to Herräng Dance Camp. In 2014 she participated as a panel member in Frankie100 in New York. In 2014 they moved to Belgium, and now they are leaving in Gent and teaching in BSDC (Brussels) as well as in other places in Belgium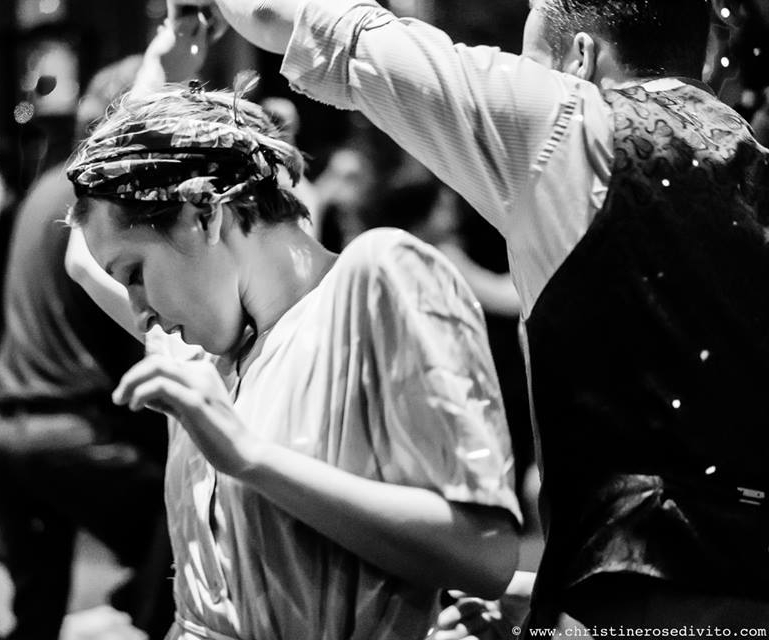 Jill started dancing when she was a child. She is now trained in classical ballet, modern jazz and authentic jazz dance, contemporary dance, and yoga. She has been teaching these different disciplines for the past few years, sharing her time between her passion for dancing, her work as a contemporary dance producer, a massage therapist and a yoga instructor. Jill used to listen to Jazz music since a very early age, she discovered Lindy Hop while at University and since then has been teaching and attending numerous workshops and competitions around Europe. Inspired and fascinated by the soulful dancing of the oldtimers, her goal in Lindy Hop is to create an authentic and joyful yet challenging and encouraging experience for everyone, allowing each dancer to develop his/her own individuality on the social dance floor and experience the freedom of dancing.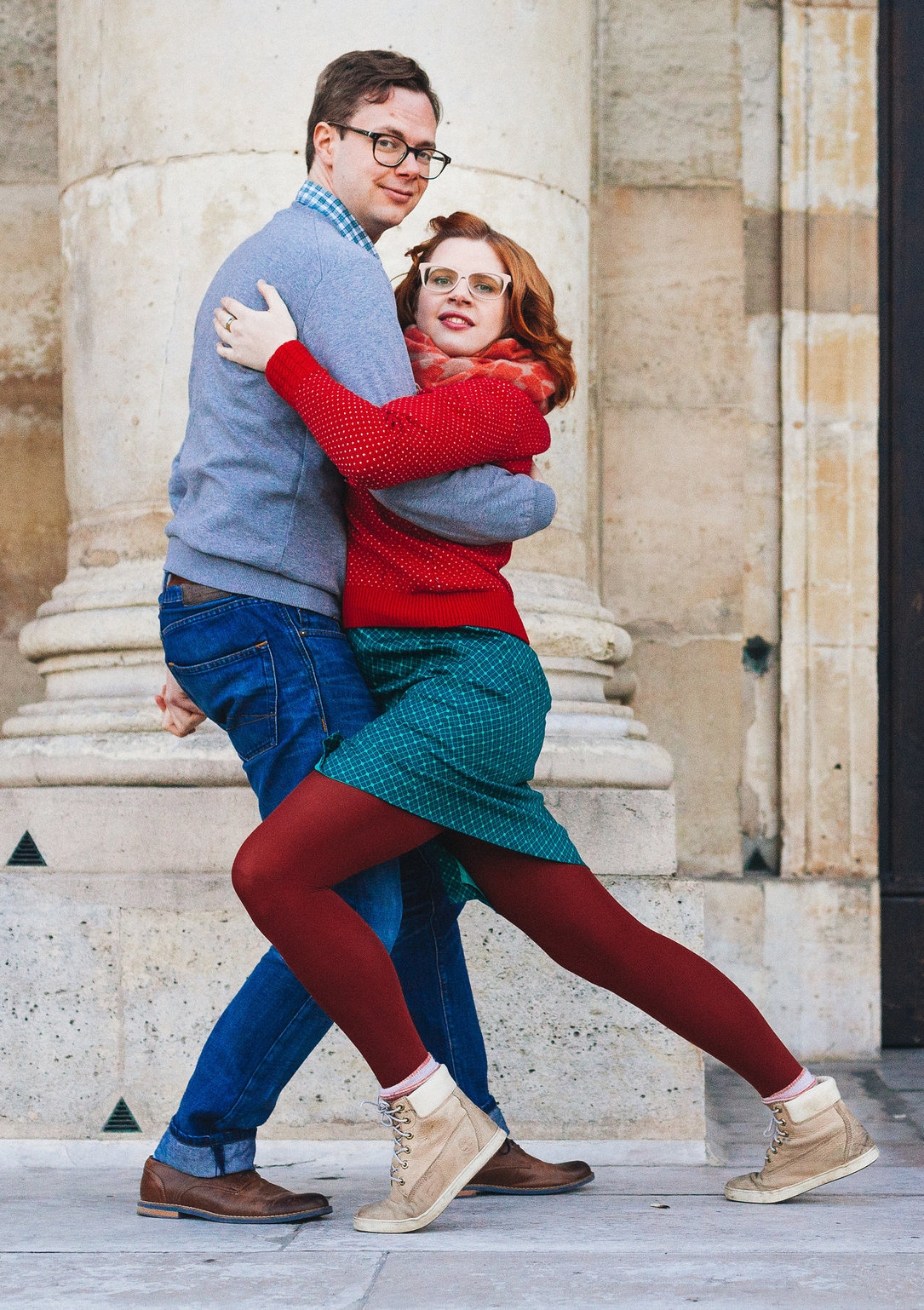 Ever since she can remember, Dasha has been fascinated by movement. Following a history of sports and folk dancing, she turned to Lindy Hop 6 years ago. Her dance emphasizes individuality and character while staying respectful towards Lindy Hop Roots. She teaches with Bert who has been a active member of the Brussels' Lindy Hop community for over 5 years.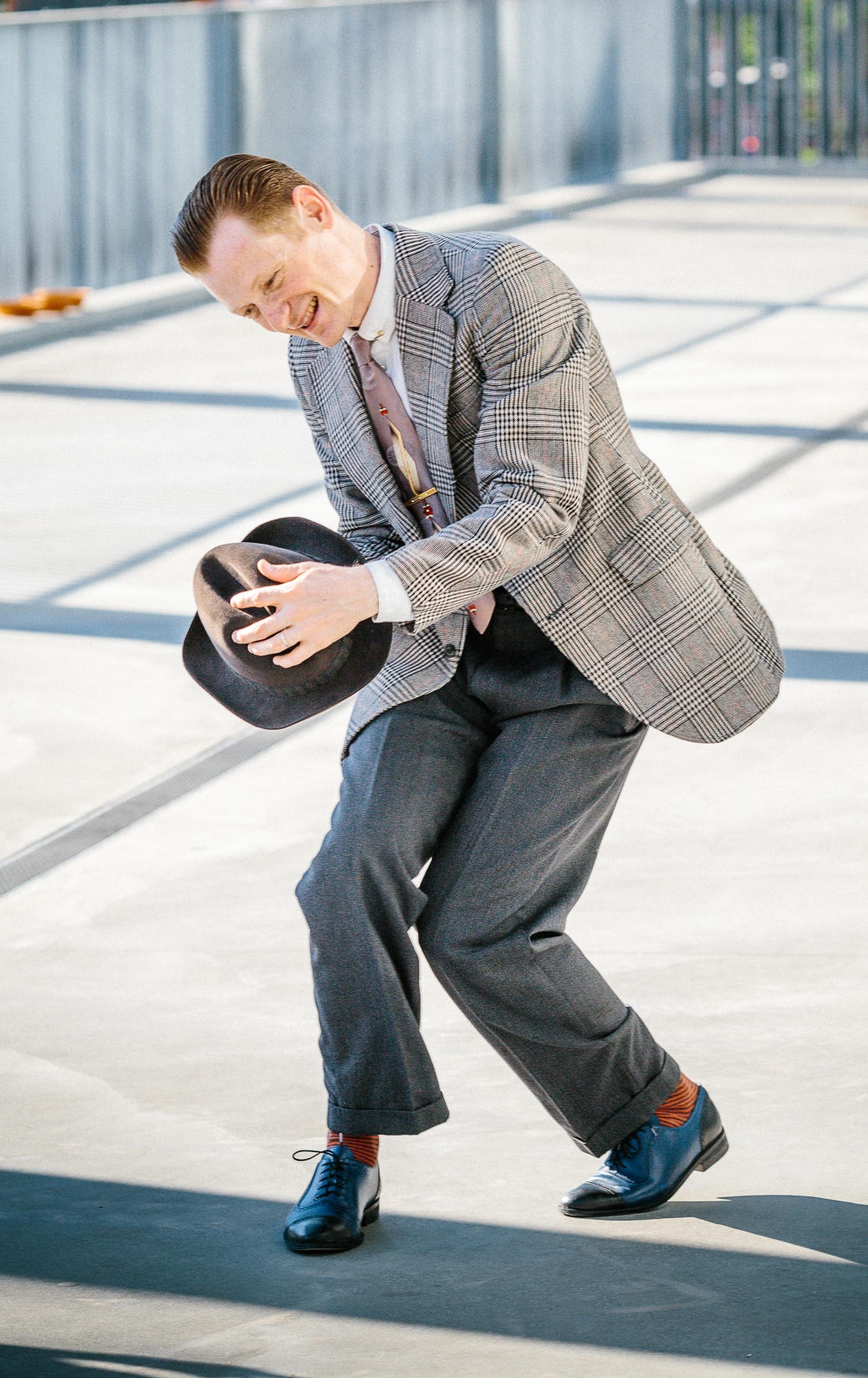 Alexander Kuznetsov is a passionate dancer and teacher with a strong focus on musical and rhythmical aspects of the dance. He was introduced to lindy hop in 2007 and became an addict from the get go, digging deep into the roots of the dance, historical and cultural aspects of the swing music era. Traveling within Europe and overseas and learning from the best in the business Alex started teaching with Olga lindy hop and authentic solo jazz in 2011, passing on his unique approach to understanding the language of jazz music and African-American dance. While constantly looking for inspiration from the rare footages of the original dancers of 20'es and 30'es, he is a real treasure chest for those who likes to learn and expand their dancing repertoire.
In their classes Alex and Olga teach free spirit of jazz dancing, different ways to express yourself individually and in a couple and how to create joyful communication between the partners. Their goal is for dancers to learn the ways of improvising to the music, be that with solo jazz moves, couple moves, rhythmical variations or even singing and humming! Don't forget, Lindy Hop is a happy dance!
Alex has been dancing from a very early age. He started with breakdancing and other hip-hop dances. He has been teaching for the past ten years and took part in many competitions. Henceforth, his passion and his will to share continue with authentic jazz dances and Lindy Hop.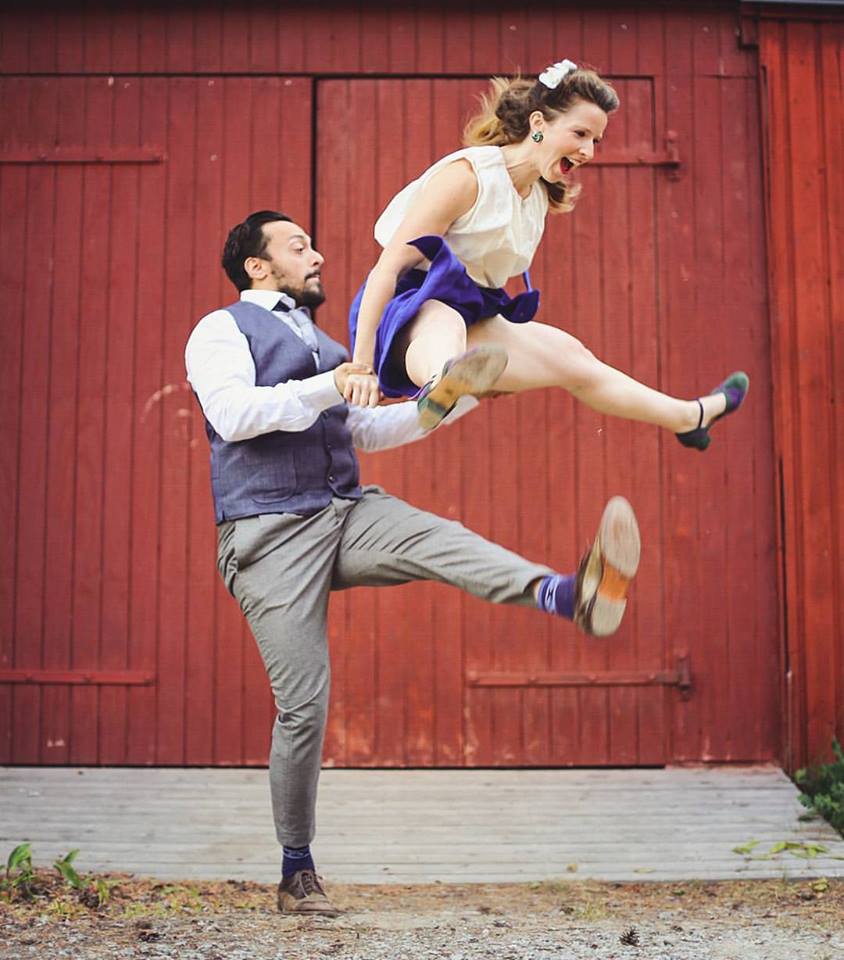 Alex and Benjamine met on the dancefloor two years ago. Since then, their interest for Lindy Hop grew significantly. They've pushed each other to deepen their style and technique. They have participated to quite a few international workshops, competing and occasionally performing as a couple and as a troupe. Inspired by the Whitey's Lindy Hoppers and the Harlem Hot Shots, they share the philosophy of BSDC to keep the spirit of the Lindy Hop alive.
Sylvie has an impressive career because of its diversity. Fond of dance dance since childhood, for more than 15 years she dances, choreographs and coaches for shows, TVs, festivals, singers, public and private events, in Belgium and all over the world. She has been teaching dance since she was 17 years old . She recently opened her artistic agency "Les Brigittes" and her company "Zikit" which mixes movement and percussion. She is part of the international company of dance and music "Mayumana". Sylvie is passionate and likes to share her passion for movement, rhythm, human relationship and beauty. A ball of energy and love.